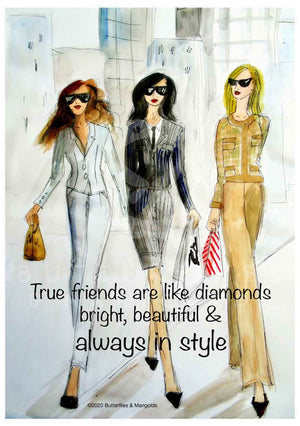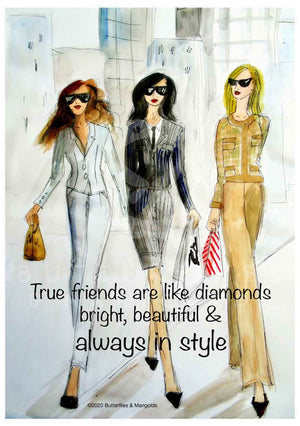 On Sale
LS5729 - Poster
Reproduction of original copyright illustration.
True Friends Are Like Diamonds
We rise by lifting others. It's the pals who are willing to take the bus with us when our limo breaks down that truly love us. If you know you've got a gang you can depend on, come what may, you are blessed indeed. 
Printed on 250g matt paper
Frame not included