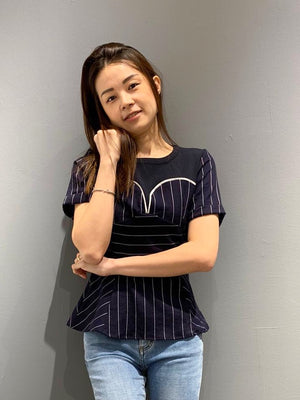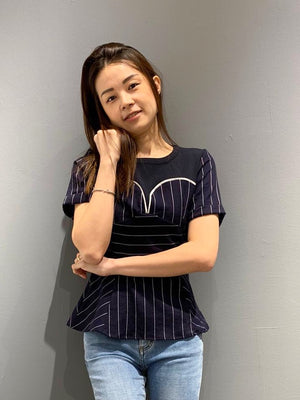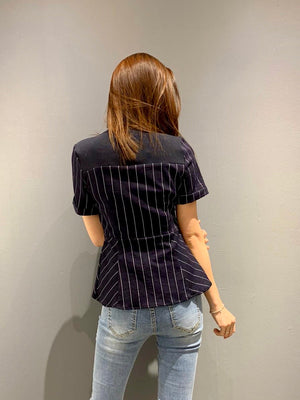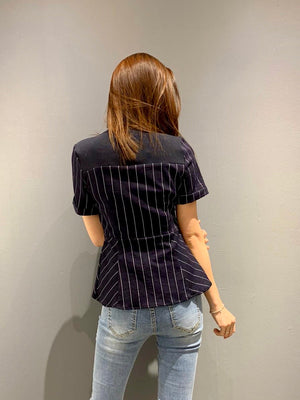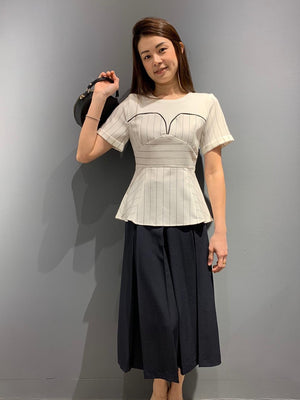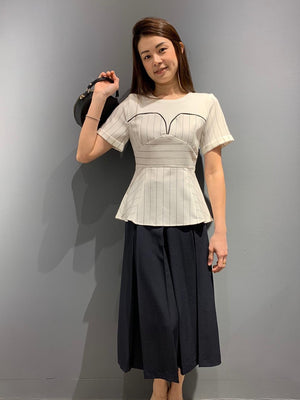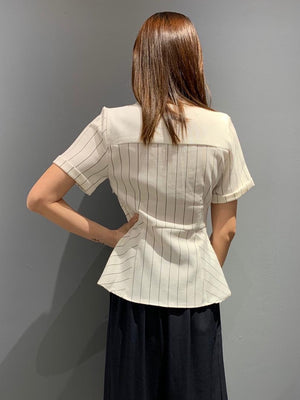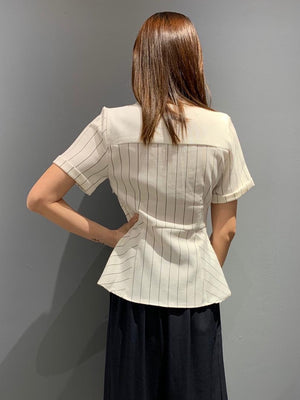 On Sale
DS1326 - Top Mama Mia
This peplum striped short sleeve top combines the classic crew neck knit top with a cleverly design woven striped bodice, waistband and peplum. This ensures that you'll look slim and chic in this easy to match top always. Pair it with a simple pencil skirt for cool office style or over skinny jeans for casual weekends.
Comes in sizes S, M & L
Measurements taken laid flat. Both the knit and woven fabrics stretch slightly (up to 1 -2cm)  for better comfort.
S: Bust 40cm x Waist 34cm x Hip 50cm x Length 58cm x Sleeve length 21cm
M: Bust 42cm x Waist 36cm x Hip 52cm x Length 59cm x Sleeve length 21cm
L: Bust 44cm x Waist 38cm x Hip 54cm x Length 60cm x Sleeve length 22cm