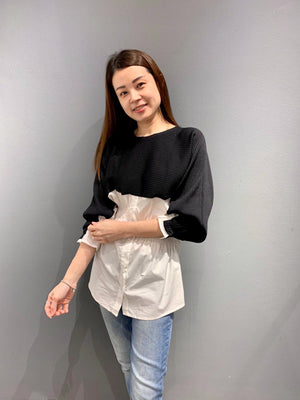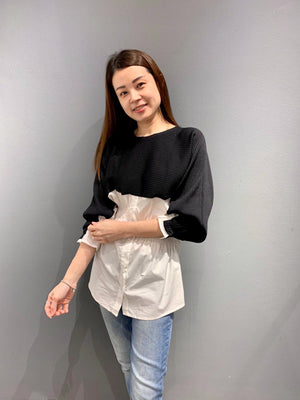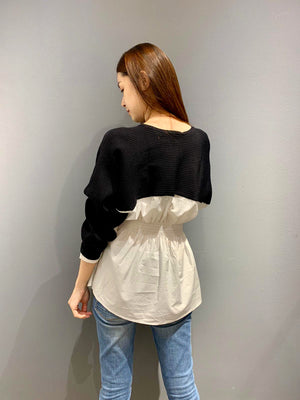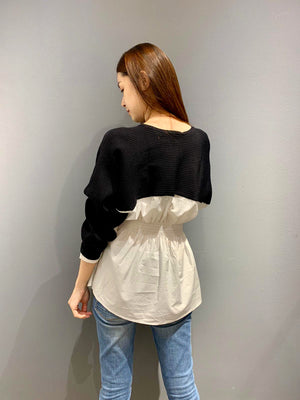 On Sale
DS1137 - Top Hathaway
This classy black & white, sweater & shirt top is a rather unique piece. The pullover sweater neckline with the pull up sleeves gives it a casual chic vibe that pairs perfectly over pants, jeans and pencil skirts. The button down white skirt detail and made extra special with the uneven ruching on the waist, both cinches in the waist giving you better shape but at the same time, 'staggers' the volume of the sweater, creating a fuller bustline but reducing the bulk of fabric around the belly. Very clever Korean design and tailoring indeed! 
Free Size. Measurements laid flat
Bust: 37cm stretches to 50cm
Waist: 30cm stretches to 42cm
Hip: 45cm although you can wear the shirt unbuttoned to accommodate wider hips.
Body length: 69cm
Sleeve length: 48cm you can always pull up the sleeves