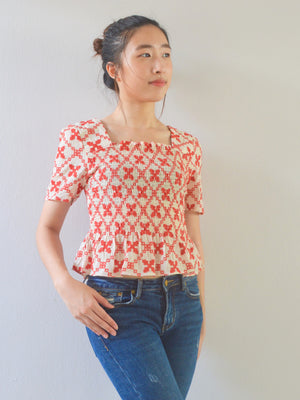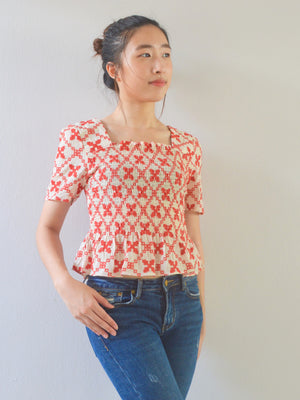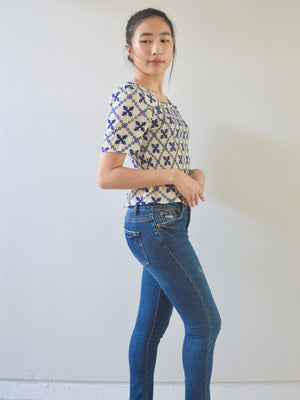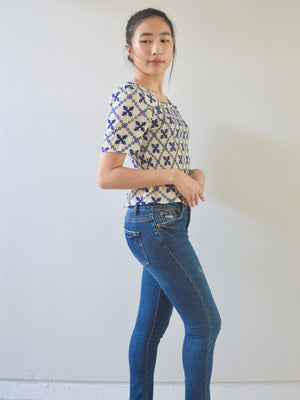 On Sale
DS1314 - Top Hot Cross Buns
This cross stitch 100% cotton top with smoking detail on the bodice is feminine and sexy, allowing you to show off your curves without restricting blood circulation! The smoking detail also creates a slight ruffle/peplum hem which accentuates your waistline. Match it with high waisted and slim fitting bottoms to maximise its figure flattering effects and makes your legs appear slimmer and longer too.
Easy to care for, either hand wash or machine washable on cold water cycle
Comes in sizes S, M & L. Measurements are taken as garment is laid flat.
S 
Bust: 30cm stretches to accommodate 40cm
Waist: 27cm stretches to accommodate 37cm
Body Length: 47cm
Sleeve Length: 24cm
M
Bust: 31cm stretches to accommodate 41cm
Waist: 28cm stretches to accommodate 38cm
Body Length: 48cm
Sleeve Length: 24cm
L
Bust: 32cm stretches to accommodate 42cm
Waist: 29cm stretches to accommodate 39cm
Body Length: 50cm
Sleeve Length: 25cm