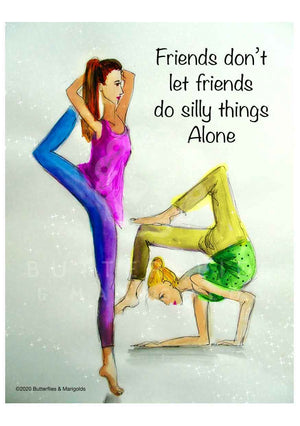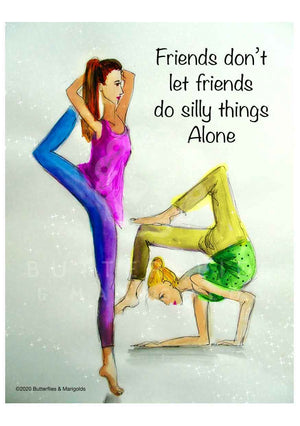 On Sale
LS5731 - Poster
Reproduction of original copyright illustration.
Friends Do Silly Things Together
Have you ever embarked on an exercise programme with a good friend? You know, one of those New Year resolutions- "Lets get healthy together "... and how did that turn out? I don't want to remember the contorted donut phases of my past lives... but I must say, we had oodles of fun!! Not much exercise... but lots of laughter nonetheless... think we burned more calories laughing than exercising!
Printed on 250g matt paper
Frame not included